Credentials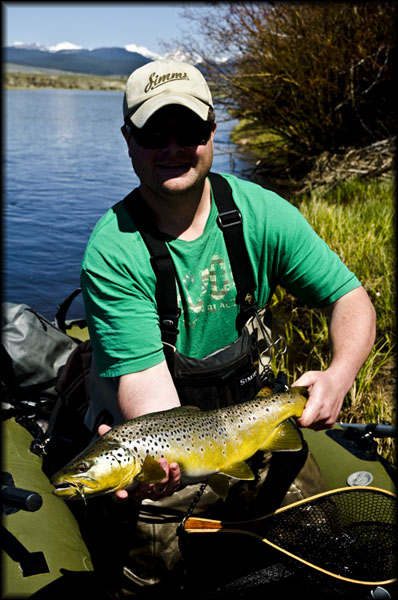 Joshua Bergan grew up fishing the lakes of Minnesota for walleye and northern pike. Upon completing his coursework at the University of Minnesota Duluth in 2002, he decided a new challenge was in order and he moved to Montana. Shortly thereafter, he cast his first fly rod and has been living a luminous life since. He has developed a particular affinity for studying the aquatic insects upon which trout feed.
He has been a writer since high school, where he was the editor of his high school newspaper. Professionally, he's been writing since 2002 when he interned as a writer/researcher for Sportsman's Connection, writing fishing information about lakes in Michigan. He wrote sports and outdoors for the Bozeman fish-wrap factory from 2005 to 2007.
He spent three years waking up on the banks of the lower Gallatin River, studying and learning the day-to-day habits of a Montana freestone stream. He currently lives in Belgrade, Mont. with his lady-friend Liz and dog Boges. Bergan can often be found at the Madison River brewery discussing past and upcoming outings.
He is the writer, editor, graphic designer, shipping manager and more at Wilderness Adventures Press, Inc., publishers of the Flyfisher's Guide and Best Fishing Waters series of books, where he wrote the text for Idaho's Best Fishing Waters and other flyfishing publications and has edited and laid-out numerous hunting, fishing, birding and other outdoors books.
Bergan wrote the flyfishing column for the Montana Sporting Journal for six years, and has been published in Montana Outdoors (click for cover image), the Drake, the Fly Fish Journal, Midcurrent.com, Northwest Fly Fishing and Catch Magazine.